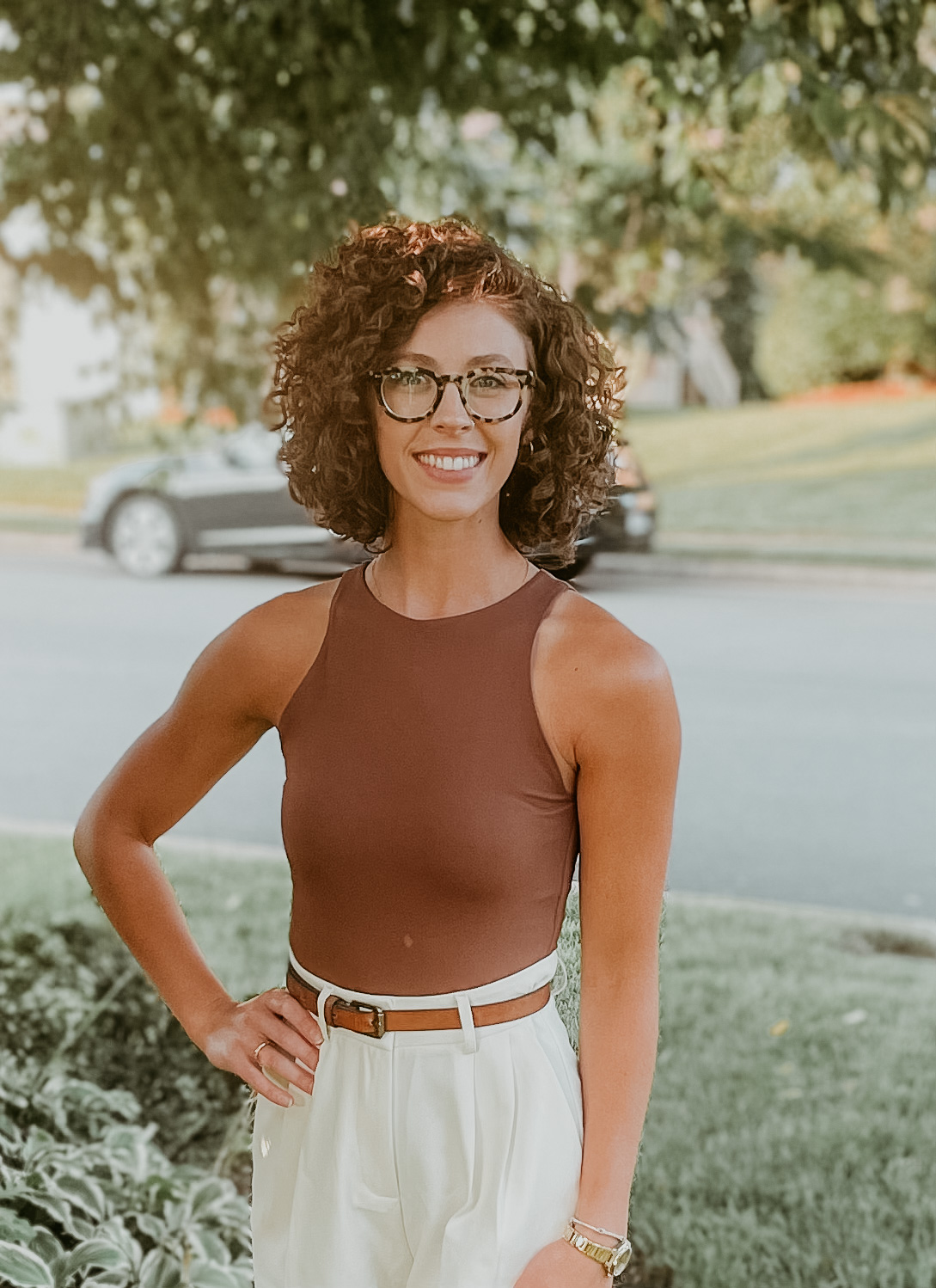 Alexandra Rankin, M.Ed., Resident in Counseling
Supervised by David Hawxhurst, LPC
Hello! I am Alexandra Rankin, M.Ed, Resident in Counseling. I'd love to tell you a little
bit about my therapy style, credentials, and approach to healing, but first, I'd like to tell
you a little bit about myself as a human. I love our city of Richmond, taking outdoor
adventures and listening to live music. Spending time with animals is a huge part of how
I keep myself happy and healthy, so you'll often find me at the barn saddling up for a
ride, or out and about with my two dogs. Exercise and wellness are also a big part of my
life. I'm not great at any one sport, but being mediocre has never stopped me from
trying; I've proudly been at or below average at many fitness sports including triathlons,
competitive bodybuilding, powerlifting, and recently hunter/jumper horseback riding. I
love to encourage others to give themselves the permission to 'be bad at something
new', whether that be a sport, a creative discipline, or anything else that piques your
interest. This is how we get to know ourselves and what we love to do. I enjoy theology
and philosophy; I am an inquisitive person who is not afraid to engage openly with
doubts or questions regarding faith, meaning and purpose. I am a follower of Jesus
Christ and I try my best to model my life after his, and even though I fall short, he meets
me with grace and truth every day through prayer and his word in the Bible.
My education includes a Bachelor's degree in Communication, Media, and Culture and
a minor in Sociology from Coastal Carolina University. I then went on to complete my
Master's degree in Counselor Education from Virginia Commonwealth University. I
completed a fellowship at Student Accessibility and Educational Opportunity, where I
assisted college students with disabilities in developing their self-care and academic
skills. I enjoyed helping students 'find what works' in terms of organization, time
management and wellbeing. Once I began my residency in professional counseling, I
spent some time in community based mental health, where I worked with teenagers
who were experiencing mental health crises. I joined Fig Tree Therapy in November of
2021, and I have had the honor of supporting people who are experiencing post
traumatic stress, women's issues, problems with self-esteem and confidence, anxiety,
depression, phobias, and obsessive thinking.
My approach to therapy includes formal training in EMDR, DBT, and other behavioral
models. I also enjoy incorporating techniques from Acceptance and Commitment
Therapy and Psychodynamic Therapy. You are free to ask me questions about the
theories and research behind any intervention or therapy model that we use in your
sessions. While our work together will be influenced by my formal training in these
modalities, it will take time, trial, and error, and most importantly, feedback and
engagement from you as the client, in order for us to develop sessions and techniques
that work for you and your specific needs and goals. I enjoy utilizing a balance of
evidence based practice to address your clinical needs, while acknowledging our
shared humanity to bring creativity, humor, and healing into the counseling room.
I look forward to meeting you, and I am proud of you for taking this next step towards
healing. I hope our work together will play a part in helping you to build the joyful and
meaningful life you deserve.