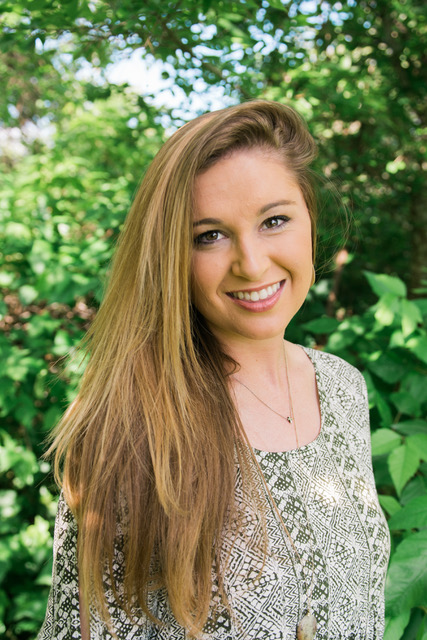 Kelsey Moffatt, LCSW
I received my Bachelor of Arts in Psychology and my Master of Social Work degree at Baylor University. Currently, I am pursuing my PhD in Social Work at Baylor University to further my clinical development as a therapist and strengthen my skills as a professor and researcher. My area of specialization and deepest passion includes ethical integration of religion and spirituality into therapy.
My career as a therapist started 7 years ago when I had the opportunity to work as a social work intern in a psychiatric hospital serving individuals who were experiencing severe and persistent mental illnesses, including depression with suicidal thoughts, generalized anxiety, and personality disorders. During my time in this role, I had the opportunity to see first-hand the brokenness of the mental health care system in the United States through bearing witness to the barriers individuals encounter when attempting to bounce back from adversity. In 2017, I provided counseling services to children, adolescents, and adults who experienced various types of abuse at the Advocacy Center for Crime Victims and Children in Waco, Texas. Seeing firsthand the brain's ability to grow from hardship and witnessing the human propensity for healing in a therapeutic relationship spearheaded my passion for working with individuals who experienced trauma. From 2018-2021, I provided school-based individual and family therapy services to children, adolescents, young adults, and families experiencing depression, anxiety, ADHD, PTSD, grief, relationship issues, life transitions, and stressors. In this role, I developed a suicidal ideation policy for a public charter school district, educated teachers on the identification of mental illness and trauma in school-age children, and walked alongside school administrators to encourage a social-emotional, trauma-informed lens when working with children and adolescents who come from challenging backgrounds. In this last year, I worked for a private practice in Hershey, Pennsylvania.
These therapeutic experiences refined my therapeutic approach that includes Cognitive Behavioral Therapy and Eye Movement Desensitization Reprocessing (EMDR) Therapy models within the context of a strong therapeutic relationship and a strengths-based treatment focus. I specialize in working with adolescents and young adults as well as individuals of all ages who have experienced trauma.
How do you determine therapy goals with clients? What does that process look like?
I work with my clients as a team to develop therapy goals since clients are the experts of their own lives and experiences. Therapy goals should emerge from the client and be something they desire to work on. At the beginning of therapy, I do a holistic assessment to determine areas of challenge within your life and explore your desired outcome of treatment. My role within this process is to come alongside you, provide words to describe your experiences, and build treatment goals with you based on your unique strengths. The therapy goals will structure our time together and will be continually reviewed to ensure my intervention is both effective and helpful for you.
What do you view as a key component of the therapeutic relationship?
The key component to the therapeutic relationship is safety. From both my personal and professional experiences, I can tell you that while relationships can be our greatest source of love, belonging, and joy, they can also be our greatest source of pain, exclusion, and trauma. One of my primary responsibilities as your therapist is to help you feel safe in our relationship through slowly building and earning your trust, ensuring your sessions are private and always confidential, and letting you know I genuinely care about you as a human being. As safety begins to be built, the therapeutic relationship has the power to help heal past wounds and create a template for future healthy relationships.
What do you think is the biggest barrier today for people seeking care?
There are a lot of barriers that effectively block people from pursuing therapy – cost, time, stigma, finding a provider, previous negative experiences either personally or from someone we know. However, drawing on my work with clients and my own personal community, the greatest reason people do not pursue treatment is fear. Fear can manifest in a lot of different ways – fear tied to the therapy process in general, fear around the efficacy of therapy, and fear about opening up to someone you do not know to discuss your private pains and struggles. What I want you to know is that I absolutely understand those fears – it takes A LOT of courage to start therapy and it's a BIG deal. Please know that I understand what a vulnerable decision this is, and I honor this risk you are taking. What I want you to know is that you as the client have the power to choose who you want to be your therapist – you hold the reigns and I (and other therapists) want you to make this decision. We want you to find someone you feel comfortable with and desire to work with. While we ultimately hope you choose us, we more deeply desire that you find a therapist who is the right fit for you.
If you are feeling any fear about starting therapy, please know this is normal. I understand these feelings and part of my job is coming alongside you to dismantle this fear and help you feel safe. I am happy you are here.
"One can choose to go back toward safety or forward toward growth. Growth must be chosen again and again; fear must be overcome again and again." Abraham Maslow